Phone: (732) 805-9910
Fax: (732) 805-9912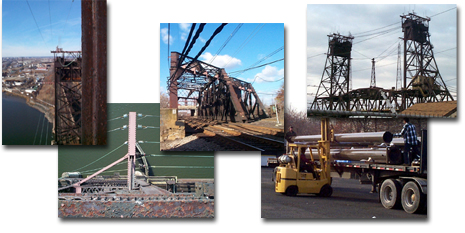 Kevco Electric's Services
Click on links below to see our current projects.




We Perform all phases of Traffic Signal Systems Installation including:



• Underground Electric
• Above Ground Electric
• Temporary Systems (Wood Pole Span Wire)
• Loop Detectors/Microwave Detectors
/Video Detection
• Optical Preemption/Radio Preemption
• Computerized Traffic Signal Systems
• Flashing School and Warning Signs
• Blank Out Traffic and Parking Control Signs
• Maintenance that includes:
• Preventative
• Conflict Monitor Testing to reduce risk exposure.
• 24-Hour Emergency Repair Service that includes:
• "Knock Downs"
• Controller Failure
• Lamp outages
• Flashing School Warning Signs



We have many other areas of expertise in the installation and maintenance of transportation related systems which include:



• Roadway Lighting
• High Mast Lighting
• Under Bridge Lighting
• Sign Lighting
• Bridge Conduit Systems (including Embedded, Exposed and Under bridge)
• Weight in Motion Systems
• Speed Monitoring Systems
• Ramp Metering
• Weather Stations
• Automatic Vehicle Classification Systems
• Highway Advisory Radio
• Video Surveillance
• Variable Message Signs

We also perform other types of electrical installations including:

• Communication Systems to meet varying needs of customers including Data and Voice utilizing both Copper and Fiber Optic Cable.
• Fiber Optic Cable Installation, Splicing, Termination and Testing
• Cathodic Protection Systems
• High Voltage Cable and Splicing
• Substation Installations
• Telemetry Control Systems

One of the greatest assets KEVCO Electric, Inc. has, is the undivided loyalty of its key employees. Our staff has long-standing relationships with our customers and individuals.